PROGRAMMES
Leadership & Management
Cambridge Worldwide Academy is a member of a global network of more than 2,000 accredited institutions for the delivery of leadership and management programmes. The Institute of Leadership and Management (ILM) is Europe's leading management organization. ILM is backed by an in-depth programme of thought leadership research. It operates internationally, improving leadership and management skills, knowledge and outputs across all sectors, from corporate finance to the armed forces. www.i_l_m.com
CWA is approved by the largest awarding body for leadership and management qualifications in the UK. CWA went through a rigorous approval process to achieve its ILM status enabling it to provide specialist leadership and management programmes for human resource development. CWA HRD courses were initially designed to address gaps in leadership and management skills in China, Hong Kong and Macau (www.ilm-hrd.com). The HRD programmes were developed to support organisations to adopt international standards and compete in the global market.
HRD (Human Resource Development) courses are available in different languages to individuals in several sectors such as the Corporate Sector, Civil Service, Education, Healthcare and Armed Forces.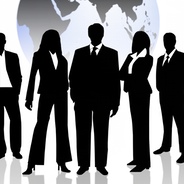 Leadership and Management Skills for HRD Directors
Leadership and Management Skills for HRD Managers
Leadership and Management Skills for HRD Professionals
QP (Qualified Person) courses in the pharmaceutical industry equip personnel working in this sector with vital skills and up to date knowledge to enable them to operate safely and efficiently to meet global standards in various pharmaceutical job settings. Courses are available in different languages.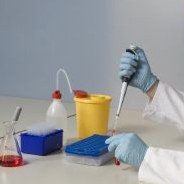 Qualified Person in Pharmaceutical Logistics & Supply
Qualified Person in Pharmaceutical Promotion
Qualified Person in Pharmacovigilance
Qualified Person in Pharmaceutical Industry
Undergraduate Degree in Business or IT
CWA offers international education institutions the opportunity to deliver recognized British degrees in Business and IT. International students can study in their country in a flexible way and receive a British degree from the UK. At the end of each year, successful students receive a British diploma will Students:
Year 1: At the end of the first year of study, successful students receive a recognized British diploma at Level 4.
Year 2: At the end of the second year of study, successful students receive a recognized British diploma at Level 5.
Year 3: At the end of the third year of study, successful students receive a BA (Hons) from a recognized British university. The degree certificate and the transcript that students receive are exactly the same as if the students had completed the full 3 years on campus at a university in the UK.
Students can, if they prefer, upon completion of the first and second year (Level 4 and 5 Diplomas) in their country complete the 3rd year and the degree in the UK on the campus of one of the Partner Universities
Training
We recognizes that training needs are unique to specific cultures and international environments our customers operate in hence our offer of a diverse range of courses, methods of delivery, teaching locations, languages of instruction and certification.
CWA expert knowledge of different international cultures and markets, learning styles in different cultures and global providers of training enables it to design, procure and deliver high-quality and effective learning solutions.
Our global network of trainers and training providers allow us to meet customers specific needs and remove barriers related to language, location and cost of training.
Whether you are looking for a training course for yourself or for individuals in your organization, CWA offers training in a variety of education, industry and professional sectors (e.g. education, health, oil & gas, security, finance, etc.). All courses are designed by sector specialists who take into account customers needs, budgets, personal and business circumstances.